26 May 2022
Finance Officer at FHI 360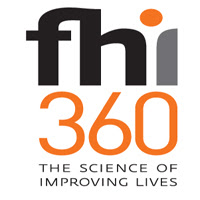 Job Description

Post: Finance Officer 
FHI 360 is a nonprofit human development organization dedicated to improving lives in lasting ways by advancing integrated, locally driven solutions. Our staff include experts in Health, Education, Nutrition, Environment, Economic Development, Civil Society, Gender, Youth, Research and Technology; creating a unique mix of capabilities to address today's interrelated development challenges. FHI 360 serves more than 60 countries. Currently, we are seeking suitably qualified candidates to fill in Finance Officer– Dar es salaam for its EpiC project in Tanzania.
The Meeting Targets and Maintaining Epidemic Control (EpiC) is a 5-year global project funded by the U.S. President's Emergency Plan for AIDS Relief (PEPFAR) and the U.S. Agency for International Development (USAID), dedicated to achieving and maintaining HIV epidemic control. The project provides strategic technical assistance and direct service delivery to break through barriers to 95-95-95 and promote self-reliant management of national HIV programs by improving HIV case-finding, prevention, and treatment programming. In Tanzania, EpiC will be implementing an HIV service delivery project among key and priority populations, adolescent girls and young women; and orphans and vulnerable children which aims to reduce HIV infections in pursuit of reaching 95-95-95 goals. To achieve this goal, the program will support targeted prevention and case finding strategies at community level amongst the targeted populations.
Job Description
Support the Senior Finance Manager in all financial management, administration, grants management and other operational functions of the project. Provide support in areas of financial management, accounting and record keeping within the project and ensuring that all functions under the implementing partners are conducted in an efficient manner and in compliance with USAID and FHI360 policies, procedures, and regulations. Must have close collaboration with other operations staff within EpiC and the FHI 360 Tanzania country office to ensure application of FHI 360 and USAID regulations, policies and practices.
Main Function/Responsibilities
Prepare monthly financial pipeline and other reports for submission in accordance with FHI360/EpiC policies and procedures.
Ensure timely submission of monthly financial and accounting reports
Perform reconciliations with respect to the bank, balance sheet, vendors and inventory
Support the development of national and regional-level budgets for program activities, working closely with finance and program staff in the regions.
Assist in the development of sub-awardee budgets and provide capacity building technical assistance to sub-awardee staff.
Review sub-awardee monthly financial reports and conduct scheduled financial review visits.
Assist in communicating with the bank on all issues related to the project, including bank account balances, check book requests, bank statements etc.
Conduct pre-award reviews for implementing partners for qualifying recipients as deemed appropriate in accordance with established FHI 360 procedures.
Participate in reviewing vendor selection analyses from and ensure adherence to procurement requirements
Review payments to ensure documentation and process are in line with FHI 360 cost principal requirements
Review accounting transactions to ensure costs are charged to correct codes before releasing them to the accounting system
Ensure timely process and payments to all statutory payments as per law of the land and FHI 360 policies and procedures
Minimum Requirements
Bachelor's Degree in Finance, Accounting and Business Administration with 5-7 relevant experience or Masters in similar field with 3-5 relevant years of experience. CPA, ACA or any other relevant professional qualification is desirable.
Minimum of 2 years' experience in financial management and reporting.
Minimum of 2 years working experience in grants management.
Budget development skills for USAID-funded projects and general ledger skills.
Good analytical, numerical and problem-solving skills.
Proven proactive skills in identifying cost savings, cost avoidance and efficiency opportunities.
Ability to develop effective work plan and priorities to meet business objectives.
Familiarity with or knowledge of USAID-funded projects and grants management policies and procedures.
Demonstrated expertise in building effective relationship with key stakeholders.
Familiarity with Tanzanian public health sector, non-governmental organizations (NGOs) and community-based organizations (CBOs) in Tanzania is highly desirable.
Cultural sensitivity and sound understanding of the needs of key and vulnerable populations.
Proficiency in Microsoft Office applications such as MS Word, Excel, PowerPoint.
Ability to interpret financial and other quantitative information and reports.
Good report writing and documentation skills.
Ability to manage tight deadlines and deliver high volumes of work with minimal supervision.
Ability to work collaboratively, productively and sensitively within a multidiscipline, multicultural and multigender environment.
High degree of proficiency in written and spoken English communication.
Well-developed computer skills
How to Apply:
FHI 360 has a competitive compensation package. Interested candidates may apply online by uploading CV/Resume, Cover letter, Photocopies of Certificates and Names and Addresses of three (3) referees
FHI 360 is an Equal Opportunity Employer. Only short-listed candidates will be contacted.
This job posting summarizes the main duties of the job. It neither prescribes nor restricts the exact tasks that may be assigned to carry out these duties. This document should not be construed in any way to represent a contract of employment. Management reserves the right to review and revise this document at any time.
FHI 360 is an equal opportunity and affirmative action employerwhereby we do not engage in practices that discriminate against any person employed or seeking employment based on race, color, religion, sex, sexual orientation, gender identity, national or ethnic origin, age, marital status, physical or mental disability, protected Veteran status, or any other characteristic protected under applicable law.
FHI 360 will consider for employment all qualified applicants, including those with criminal histories, in a manner consistent with the requirements of applicable state and local laws.
FHI 360 fosters the strength and health of its workforce through a competitive benefits package, professional development and policies and programs that support a healthy work/life balance. Join our global workforce to make a positive difference for others — and yourself.
Please click here to continue searching FHI 360's Career Portal.
Apply for this Job