25 Apr 2022
Assistant Sales And Marketing Officers II at Tanzania Standard Newspapers Ltd (TSN)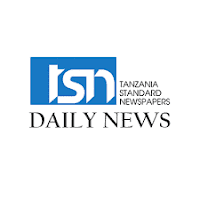 Job Description
POST: ASSISTANT SALES AND MARKETING OFFICER II – 2 POST
POST CATEGORY(S): HR & ADMINISTRATION
MARKETING,MEDIA AND BRAND TRADES AND SERVICES
EMPLOYER: Tanzania Standard Newspapers Ltd (TSN)
APPLICATION TIMELINE: 2022-04-21 2022-05-04
DUTIES AND RESPONSIBILITIES
i. To keep records of sales orders and relevant supporting documents;
ii. To prepare news papers ads cuttings for invoicing;
iii. To direct and attend to customers;
iv. To conduct regular literature and internet surveys of mineral prices to establish prevailing local and international markets indicator mineral prices;
v. To develop individual targets and performance standards as part of individual performance agreement in consultation with the Head of Section;
vi. To prepare daily delivery notes, batch;
vii. To prepare daily distribution report;
viii. To distribute Company products at drop-off points;
ix. To report any anomaly during distribution; and
x. To perform any other duties as may be assigned by the supervisors.
QUALIFICATION AND EXPERIENCE
Holder of Diploma in one of the following fields: Business Administration, Marketing, Sales and Marketing, Advertisement, Logistics Management, or equivalent qualifications from recognized Institutions.
REMUNERATION Attractive remuneration package in
The deadline for submitting the application is 04 May 2022.
Apply for this Job