This job listing has expired and may no longer be relevant!
14 Jul 2022
Teachers – Primary and Nursery at Aga Khan Education Service, Tanzania (AKES)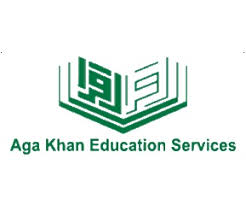 Job Description
Job Post: Teachers – Primary and Nursery 
Aga Khan Education Service, Tanzania (AKES, T), is a private, not for profit, service company
Aga Khan Education Service, Tanzania (AKES, T), is a private, not for profit, service company registered under the Companies Act and operates three schools in Tanzania. The vision of AKES,T is to provide accessible, world-class education, which prepares students to become self-confident, open-minded articulate and ethical young people with academic qualifications to enable them to make productive contributions to their own community and their wider society. AKES,T is part of the Aga Khan Development Network (AKDN), a group of private development agencies working to improve living conditions and opportunities for people of all faiths and origins in specific regions of the developing world.
AKEST is looking to hire the following positions based in Dar es Salaam:
Teacher – Primary and Nursery
Job summary
The main role of the teacher will be to maximize student learning and development through designing learning engagements that promote curiosity and love for learning.
The homeroom teacher will assume roles beyond the classroom in striving to extend
students' learning.
These roles include working collaboratively with colleagues and other members of the school community, and communicating with parents and caregivers.
The teacher's contribution to the school goes beyond teaching in the classroom.
They participate in the development of the school policies and programs and assist in the implementation of school priorities including After School Activities.
All classroom teachers may be required to undertake other duties in addition to their teaching duties.
Key Responsibility
Designing learning experiences to meet student's individual learner's needs and to ensure student's progression
Using a range of appropriate strategies for teaching and learning and classroom management
Use flexible groupings and structured inquiry to deliver high quality lessons in line with the IBO philosophy
Maintain a well-organized and stimulating learning environment
Use learning technologies enhance learning
Using information about prior attainment to set expectations for students
Using a range of assessment and reporting methods that show student's achievement in relation to learning outcomes
Providing clear and constructive feedback to students and their parents and caregiver
Position Requirements:
Bachelor's from an accredited college or university . Minimum 2 years' experience in (IB-PYP) practicing and practice
HOW TO APPLY
Applicants should send a letter of application describing experience, along with detailed Curriculum Vitae, copies of education certificates (certified by TCU if studied out of Tanzania) and contact information of three confidential referees, including current Head of School or Line Manager. It should be addressed to HR – Aga Khan Education Service, Tanzania and should be sent by e-mail to hr@akest.org or mail to P.O. Box 125, Dar es Salaam. Please ensure you include an email address. Closing date for applications: 25th July, 2022.
Only shortlisted candidates will be contacted
Aga Khan Education Service, Tanzania is an agency of the Aga Khan Development Network
Apply for this Job