This job listing has expired and may no longer be relevant!
27 May 2022
Supervisor – Excavator Maintenance at Barrick North Mara Gold Mine LTD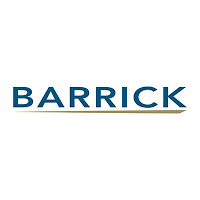 Job Description
Post: Supervisor – Excavator Maintenance 
Barrick – North Mara Gold Mine LTD
The North Mara gold mine is located in north-west Tanzania in the Tarime district of the Mara region.
North Mara Gold Mine Limited is seeking to recruit a Supervisor – Excavator Maintenance to join and grow their team. You will be expected to align to the Barrick DNA and to operate among the best teams in the industry. You will contribute in a safe and cost-effective manner to achieve targets in accordance with Mine Safety Standards, Policies and Procedures and ensure daily targets are met.
About North Mara
The North Mara gold Mine is located in north-west Tanzania in the Tarime district of the Mara region. It is around 100 kilometres east of Lake Victoria and 20 kilometres south of the Kenyan border.
North Mara started commercial production in 2002. The mine is a combined open pit and underground operation from two deposits, Gokona (underground) and Nyabirama (open pit).
Responsibilities
Ensure a healthy and safe working environment for all employees
Manage maintenance personnel in the execution of the weekly work plan.
Lead maintenance practices that will focus on reaching operational excellence, and enhance maintenance capabilities to deliver improved equipment reliability, decreasing repair and maintenance costs.
Well organized and capable of setting a daily/weekly/monthly plan
Comply with company safety and environmental regulations
Management and direct supervision of team performance ensuring safety, advance work preparation and quality for the execution for various types of maintenance interventions
Take necessary measurements to ensure quality results and avoid reworks.
Implement a development program for junior and senior local staff which shall include direct training and coaching of the team in order to transfer best methodologies of work preparation and execution
Very knowledgeable and experienced in all lifting, rigging and working at heights practices associated with large hydraulic excavator maintenance
Attend shift and tool box meetings daily with the teams to stay completely grounded and aligned with the current social climates around the work place
Qualification Requirements
FTC/Diploma qualifications as a Mechanical Engineer/Technician Mine Overseers/Captain Certificate of Competency/OEM Specific Certifications or the equivalent will be an added advantage.
Post trade qualifications.
Experience And Competencies Needed
Minimum of 7 years mechanical experience on large hydraulic excavators preferably the older O&K Models RH90 to RH170 and newer CAT 6020.
Minimum of 5 years' experience in supervisory role.
What We Can Offer You
A comprehensive compensation package including bonuses and site-specific benefits.
The ability to make a difference and lasting impact.
Work in a dynamic, collaborative, progressive, and high-performing team.
Opportunities to grow and learn with the industry colleagues are endless
Access to a variety of career opportunities across the organization.
How To Apply
Applicants are invited to submit their CV's/Resume's online.
Rename your CV in this format CV – YOUR FULL NAME.
Indicating the role title "Supervisor – Excavator Maintenance" in the subject of your email.
Send your application via e-mail to: nmrecruitment@barrick.com
Please forward applications before: 08 June 2022.
We are committed to a safe work environment sending every person home safe and healthy every day and leaving a sustainable legacy on our host communities.
Thank you for your application, however, only those selected for an interview will be contacted.
Apply for this Job