This job listing has expired and may no longer be relevant!
14 Jul 2022
ICT Technician at INNOVEX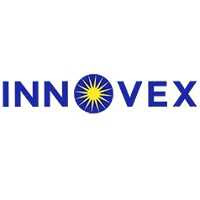 Job Description
Job Overview
INNOVEX is an advisory and assurance services firm providing professional services in Africa. Innovex now invites applications from self-motivated, performance driven and innovative individuals interested in a career in changing Africa. We have an immediate full-time position to be filled, based in Dar es Salaam.
POSITION: ICT Technician
Requirements
The candidate for the position of ICT Technician will be expected to qualify in the following requirements:
Must be competent to handle all internal ICT related issues in the areas of database, software development and network management
Maintain and monitor the company's ICT network, servers and security systems
Investigate and diagnose network problems
Install and configure and roll out computer hardware operating systems and applications
Troubleshoot system and network problems, diagnosing and solving hardware or software faults
Provide support, including procedural documentation and relevant reports
Set up new users' accounts and profiles and deal with system security issues
Conduct electrical safety checks on computer equipment
Improve the company's ICT systems and carry out routine configuration and installation of IT solutions
Minimum 3 years experience with computer software, hardware and network
Must stay up-to-date on emerging technologies and the potential effectiveness of these advancements in existing system
Educational qualifications
Must have a degree in Computer Science or related field
Application deadline
Wednesday 20th July, 2022
Apply for this Job