This job listing has expired and may no longer be relevant!
13 Jul 2022
Human Resources Specialist at FAO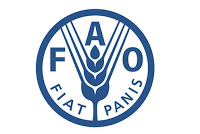 Job Description
Human Resources Specialist 
FAO
Food and Agriculture Organization of the United Nations
IMPORTANT NOTICE: Please note that Closure Date and Time displayed above are based on date and time settings of your personal device
FAO is committed to achieving workforce diversity in terms of gender, nationality, background and culture.
Qualified female applicants, qualified nationals of non-and under-represented Members and person with disabilities are encouraged to apply;
Everyone who works for FAO is required to adhere to the highest standards of integrity and professional conduct, and to uphold FAO's values
FAO, as a Specialized Agency of the United Nations, has a zero-tolerance policy for conduct that is incompatible with its status, objectives and mandate, including sexual exploitation and abuse, sexual harassment, abuse of authority and discrimination
All selected candidates will undergo rigorous reference and background checks
All applications will be treated with the strictest confidentiality
Organizational Setting:
The Human Resources Consultant coordinates and performs the full range of human resources support functions. He/she ensures quality, transparency and consistency of data and processes within his/her area of responsibility and contributes to the smooth functioning of human resources operations.
Reporting Lines:
The Human Resources consultant will work under the overall supervision of the FAO Representative and direct supervision of Assistant FAO Representative Administration and overall guidance of the Regional HR Officer. The Human Resource Consultant works closely with colleagues in the administration and Programme HR team and with Representation project Team Leaders and project personnel, providing and coordinating experienced human resources support.
Technical Focus:
The incumbent provides guidance and advice to Representation personnel involved in human resources management. He/she will operate independently and make decisions on work priorities, exercise initiative for dealing with cases and find solutions to problems after discussion with Assistant FAO Representative Administration. Supervision received is focused on the quality of work outputs, in particular the meeting of timelines and the quality of advice given to personnel.
Key Functions/Results
• Coordinate support services related to the recruitment process of staff and affiliate workforce; initiate a range of related actions including contract preparation, extension and termination
• Analyze and process a variety of human resources requests.
• Prepare and participate in various interviews, taking notes, and consolidate interview reports.
• Plan and coordinate the briefing and de-briefing of affiliate workforce, provide information on various contracts.
• Communicate with applicants and prepare offers/terms of employment.
• Collect and research background information; draft correspondence, reports and statistics related to all human resources functions as appropriate.
• Support review and update of confidential personnel information, records and files; ensure completeness and accuracy of records and that follow-up on action is taken.
• Investigate and resolve payment inquiries in collaboration with finance staff and process consultant's time cards.
• Train and provide guidance to other human resources support staff in the work unit.
• Participate in the preparation of training materials and delivery of training as required.
• Perform other duties as required.
CANDIDATES WILL BE ASSESSED AGAINST THE FOLLOWING
Minimum Requirements
Education: University degree in Human resources management, Business Administration or any other related field.
Experience: At least 4 years of relevant experience in administrative and human resources support work.
Languages: Working knowledge (proficient- level C) of English and intermediate knowledge (level B) of a second FAO language, for COF.REG. Working knowledge (level C) for PSA.SBS
FAO Core Competencies
Results Focus
Team Work
Communication
Building effective relationships
Knowledge Sharing and Continuous Improvement
Technical Skills
Very good knowledge of the essential elements of human resources activities and transactions, including corporate policies, rules and procedures.
Very good knowledge of ERP corporate computerized administrative systems.
Good knowledge of the communication and documentation standards.
Very good knowledge of the MS Office applications, Internet and office technology equipment.
Ability to plan, work and deliver within deadlines without compromising FAO's rules and standards; and demonstrated ability to perform under minimal supervision.
Ability to gather, organize and analyze information.
Capacity to interact professionally with a wide variety of stakeholders.
Ability to work with minimal supervision and respond to strict deadlines.
Ability to work with multi-disciplinary teams.
Please note that all candidates should adhere to FAO Values of Commitment to FAO, Respect for All and Integrity and Transparency
ADDITIONAL INFORMATION
FAO does not charge any fee at any stage of the recruitment process (application, interview, processing)
Please note that FAO will only consider academic credentials or degrees obtained from an educational institution recognized in the IAU/UNESCO list
Please note that FAO only considers higher educational qualifications obtained from an institution accredited/recognized in the World Higher Education Database (WHED), a list updated by the International Association of Universities (IAU) / United Nations Educational, Scientific and Cultural Organization (UNESCO). The list can be accessed at http://www.whed.net/
For more information, visit the FAO employment website
Appointment will be subject to certification that the candidate is medically fit for appointment, accreditation, any residency or visa requirements, and security clearances.
HOW TO APPLY
To apply, visit the recruitment website at Jobs at FAO and complete your online profile.
We strongly recommend that your profile is accurate, complete and includes your employment records, academic qualifications, and language skills
Candidates are requested to attach a letter of motivation to the online profile
Once your profile is completed, please apply, and submit your application
Candidates may be requested to provide performance assessments and authorization to conduct verification checks of past and present work, character, education, military and police records to ascertain any and all information which may be pertinent to the employment qualifications
Incomplete applications will not be considered
Personal information provided on your application may be shared within FAO and with other companies acting on FAO's behalf to provide employment support services such as pre-screening of applications, assessment tests, background checks and other related services.
You will be asked to provide your consent before submitting your application.
You may withdraw consent at any time, by withdrawing your application, in such case FAO will no longer be able to consider your application
Only applications received through the FAO recruitment portal will be considered
Your application will be screened based on the information provided in your online profile
We encourage applicants to submit the application well before the deadline date.
FAO IS A NON-SMOKING ENVIRONMENT
The deadline for submitting the application is 26 July 2022.
Apply for this Job